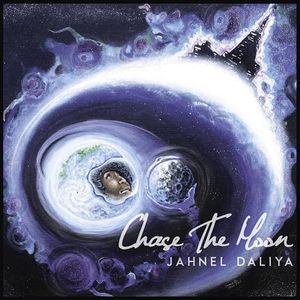 Get to know Jahnel Daliya and this record "Chase The Moon" a little more.  

 
Two years ago in August I began recording this album. It included four tracks that represented the beginning of my journey as a songwriter. Over the next few posts I'm going to share a little more about the songs from this ep. You can stream it on any platform you use and follow along to really get the full experience of the posts as they are updated.  
Even though I am a musician and play and sing these songs at different venues, I'm still a bit shy about opening up and detailing all my deep dark thoughts (not that dark), but it's important to me to share this journey with others. You never know who is reading. You never know who needs the words you have to share. We all have a purpose in life and I believe that when you find yours it's your duty to give it 100%. I'm not saying that it's easy. I have succumbed to the temptation of netflix and chill. Sometimes I have doubted my ability to create and entertain others. But the fire has not died out and I refuse to quit now.